This just in! Mark yr Skalanders.
RSVP at the

Event Page

and invite yr friends!
"Sitting down at an Uptones show is like keeping your eyes shut at a movie."
– Rolling Stone
"The Uptones… without a doubt the best show in Berkeley."
– Berkeley Free Press
Skankin' Foolz Unite!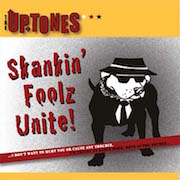 Click here to buy a CD direct from the band
or
Buy an Uptones Stamp Book and send yr mail! Good for Snail Mail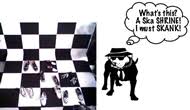 Skanking: A form of dancing practiced in the ska, reggae and punk music scenes. Derived from the verb to Skank.

Fool: Noun. One with a marked propensity or fondness for something.