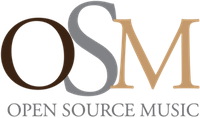 Thank you OpenSourceMusic.com for the rave review, Best Music Performance Of 2017 Answering The Five Questions of Rock! But wait, shouldn't it be the Five Questions of SKA?! No matter, we're blown away! That was our first gig in almost four years, and we had a tremendous time for a good cause, with friends and fans and all our families. We're doing it again soon! Stay tuned, and keep yr dancin' shoes ready.
Here's the full post:
THE UPTONES

I saw and heard so much good new music in 2017, I didn't think I'd be telling you a band that was formed in 1981 could rock my world, but that's exactly what I'm going to do. The Uptones @ Ashkenaz in Berkeley, CA. put on the best show I saw this year. I loved the collective effort of the musicians. I also love great sonics, and every member of the band had a great sound! The blend and natural chemistry between the players made the overall sound larger than life.
The songs were unique. They ranged from the political (some of the songs written in the 1980s seem even more relevant today) to a wonderful song linking pelicans and mankind's evolution, and also some ska classics. The political songs that stood out for me were "Radiation Boy," a comic-book tale of nuclear disaster, and "Burning Sky," a social comment about the horrors of bullying the world.
There are three very different vocalists in the band – Eric Din, Moose Lethridge and The Rev. Paul Jackson, all of whom composed most of the group's originals. Horn players Jeanne Geiger, Adam Beach and Jay Sanders each played scorching solos, and their section work was beyond tight. The ska classics "Skanking Fool" and "Too Much Pressure" fully delivered the Two-Tone feel which The Uptones originally embraced as high schoolers, with the bass and drum powerhouse of Bennie Wood and Mikey Stevens basically making it impossible not to dance.
This show fulfilled my Five Questions of Rock!
Can the band play their instruments?
Can the singers sing?
Are the songs good?
Am I having fun?
Is the band having fun?
I was so disappointed when the set was over, encore and all. But I had Fun Fun Fun!
-OpenSourceMusic