We got this sweet letter in the mail from the North Bay Fire Relief fund folks. It's great to see they raised so much money for this cause, and we are glad to have played a small part with the help of our friends and fans and fam's. Passing this along to everyone who made it happen! Thank you.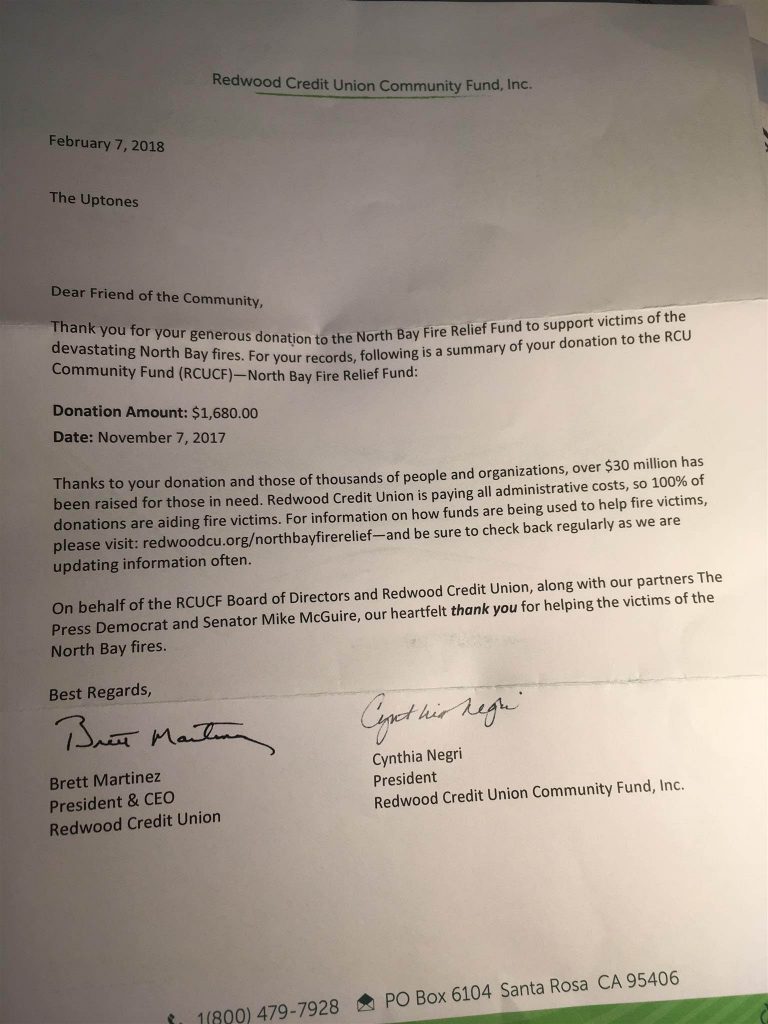 Here's my blog post from earlier with a little more info about the event and peeps involved:
http://ericdin.com/uptones-and-friends-north-bay-fire-relief-benefit-follow-up/
Let's see, what else? We're gonna play again April 22. More on that here:
http://uptones.com/we-are-listening/
Thanks from all of us!
Eric